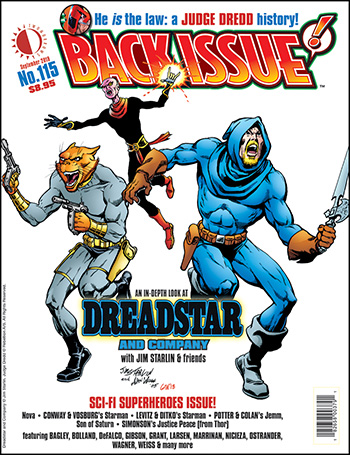 I have a new article on Nova appearing in an upcoming issue of Back Issue from TwoMorrows Publishing!
It is a sequel to the Nova article I wrote back in Back Issue #33. That issue covered the period from The Man Called Nova to Rom #24.
The new article will cover the time period from Thor #411 to the M2 Universe Nova. It will also have interviews and behind the scenes stories from a dozen creators involved with Nova during that time!
Back Issue #115
is now available for preorder!!